Next Generation Grids Expert Group Report 3
Future for European Grids: GRIDs and Service Oriented Knowledge Utilities
Vision and Research Directions 2010 and Beyond
In the last quarter of 2005 the EU Grid Technologies Unit reconvened the Next Generation Grids Expert Group (NGG) to identify the gaps between the leading-edge of Grid technologies and the end-user. The previous NGG work had identified the need for two aspects: semantically rich facilities and a service-oriented approach. The convergence of the evolving NGG vision with the service-oriented vision of significant European industry stakeholders in NESSI (Networked European Software and Services Initiative, an industry-led Technology Platform that aims to provide a unified view for European research in Services Architectures and Software Infrastructures) naturally led the NGG3 group to define the scientific and technological requirements necessary to evolve Grids towards the wider and more ambitious vision of Service Oriented Knowledge Utilities (SOKU).
Their report Future for European Grids: GRIDs and Service Oriented Knowledge Utilities was published in January 2006 on the EU Grid Technologies Web site.
The report can be downloaded from PDF (405k) and also here from the Semantic Grid site as a single HTML document.
The keynote presentation From Grids towards Service Oriented Knowledge Utilities was given at the European Grid Technology Days in September 2006.
---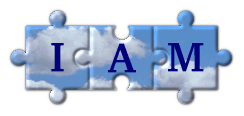 Web page maintained by David De Roure, dder@ecs.soton.ac.uk
Last updated Sunday, 24-Sep-2006 11:06:00 BST